Happy July! I just finished the third and final season of Pose two nights ago – so good! If you've never watched, I highly recommend. I deeply appreciate how this excellent series both entertains and educates. I have goals to read people like Elektra – that lady knows the meaning of comeback! Pose has been an important resource for me to learn about the history of LGBTQ+ communities in New York City, the AIDS epidemic, ACT UP, and the impact of chosen families and balls. I am sad it's over, but thrilled for what the creators, writers, and actors accomplished through its production.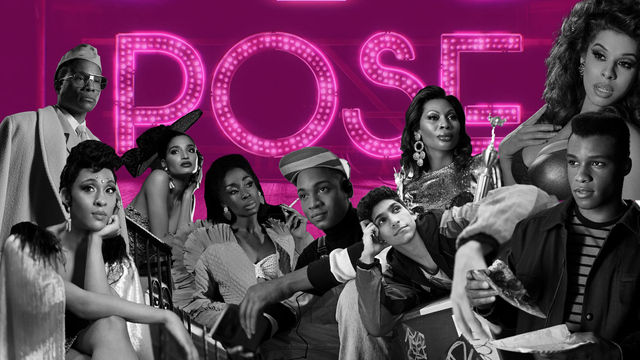 It is wonderful that in July these awesome actors are being recognized for their talents. While June and the official LGBTQ+ Pride Month has ended, clearly we will be rooting for this cast all summer long.
Pride Month for a cisgender, heterosexual teacher-mother is about learning and unlearning a whole lot and being willing to evolve my understanding with the movement. It is a time for celebration and giving rightful space and deep DEEP listening. This requires us to not just support Pride Month in June, but to support Pride 365 days of the year (or 366 – you get it). This includes legislative actions (local and national), inclusive classrooms, diverse bookshelves and truly, just being there for families and kids in our communities and social circles. At an event two weeks ago, the DJ paused the jam and actually thanked the heterosexual attendees for keeping it a safe and pleasant event. I got really sad thinking about the power majority communities have to create fearful conditions. That gratitude shouldn't be necessary. Our support should be expected.
Two years ago a student came out to me. It was the first time that had happened. Luckily, the environment at my school had prepared me, which is probably why the student felt comfortable in the first place. It occurred to me that so much of the work required to support kids has to happen BEFORE they need us. Stay ready and you don't have to get ready. As an educator, I need to think about all of the POSSIBLE students I might teach and prepare a place at the table for them in advance.
I am also reflecting on how I can better ensure that EVERY Black Life matters. This year, so far, 29 transgender and gender non-conforming people have been killed. Many of them are Black women. Each of them was somebody's baby…or should have been. Too many of our children are not accepted for who they truly are, by people who identify like me – as cisgender heterosexual Black mothers. As I examine the communities and social groups I am a part of, I am committed to using my voice to ensure they are allied spaces and calling out discrimination and exclusion where ever I see it. Historically oppressed communities should be the most empathetic and inclusive. Let's hold each other accountable.
During the pandemic it has been especially hard for LGBTQ+ youth to connect with each other and with mentors and services who can support them. Some helpful organizations in the DMV (that we can support through donations and other valuable services) include SMYAL and Casa Ruby. Here are their missions:
SMYAL: SMYAL (Supporting and Mentoring Youth Advocates and Leaders) supports and empowers lesbian, gay, bisexual, transgender, and questioning (LGBTQ) youth in the Washington, DC, metropolitan region. Through youth leadership, SMYAL creates opportunities for LGBTQ youth to build self-confidence, develop critical life skills, and engage their peers and community through service and advocacy. Committed to social change, SMYAL builds, sustains, and advocates for programs, policies, and services that LGBTQ youth need as they grow into adulthood.
Casa Ruby: Casa Ruby's mission is to create success life stories among transgender, genderqueer, gender non-conforming, gay, lesbian and bisexual individuals. Their vision is to create a world where transgender, genderqueer, and gender non-conforming people pursue their dreams and achieve success in their lives without fear of discrimination, harassment, or violence due to their sexual orientation and or gender identity/gender expression.
Recently SMYAL did a terrific presentation on talking with young children about different identities for the Montgomery Country Public School system, which held a townhall on supporting LGBTQ+ students. They read My Rainbow by Trinity and DeShanna Neal and did a fun portrait drawing activity. It was totally age appropriate and my son enjoyed participating. It opened the door to more conversations about gender and identity, which actually come up frequently in the life of a six year old. Our series of small talks are sinking in, and my fingers are crossed that when he needs to show up as a kind and supportive friend, he will. I also get to reinforce that whoever he becomes will be welcome by the people who love him the most.
And of course we must keep educating ourselves. The LGBTQ community is doing a lot of the heavy lifting when it comes to answering questions and sharing information. We can also do a lot of that work on our own. There are endless reading lists, but here are two for new books from Bookriot and children's books from Welcoming Schools.
I personally learned a great deal from these two memoirs, Becoming Nicole, and All Boys Aren't Blue.
Social Media is also super helpful. I highly recommend following the work of Schuyler Bailer (pinkmantaray.com) on Facebook, IG, and everywhere else. They are a colleague's former student, the first D1 Transgender athlete, and an incredible speaker offering a ton of resources. ALOK is a very fashionable writer and speaker who challenges everything I think about gender, even for myself. And I have to shout out Big Freedia who was doing cooking shows to bounce music during the lockdown that were truly soul food. They are partnering with Peloton for some featured artist rides and I guarantee a joyful, sweaty, experience.
Below I've posted some films that are teaching me more about Stonewall, the first PRIDE. I went to NYU in 1998 and passed by the building that was the Stonewall Inn for several years before understanding it was a historically important site. I wish that naive and ignorant girl from suburbia had been educated on these issues a lot earlier. I'll just have to see to it that she keeps making up for lost time.
Before it closed, the Newseum mounted Rise Up, a beautifully designed and informative exhibit on Stonewall and the ongoing LGBTQIA rights movement, including the way press and media impacted the cause. It is now traveling around the country. I highly recommend!
Lastly, the family of Marsha P. Johnson Memorial and Garden State Equality are raising funds for events and a memorial . We can find out more and contribute here.