While I have been writing less on the blog these past few months, I assure you I have been writing (something other than lesson plans, directions for students, and emails to parents!)
I have been slowly leaking the news out that I have two books contracted for publishing – now I am ready to make it public.
Back in February I submitted a manuscript for a picture book based on my son and his love of trains, the diversity of our neighborhood, and a delightful walk I once took through Astoria, Queens. It's called A Train Allen, and it was selected as an inaugural Grand Prize Winner in Sleeping Bear Press's Own Voices Own Stories contest.
Meanwhile, a project I began in 2018 with my dear friend and mentor, Monica Edinger, was revived, and we finished the manuscript for a novel in verse version of Olaudah Equiano's renowned autobiography. The Liberation of Olaudah Equiano will be published by Lerner Books in 2022.
I will soon be a published author.
Pinch me.
The truth is that I have been struggling with a touch of imposter syndrome when it comes to claiming I am "an author". Having arrived at a pretty confident place as a teacher, my skills navigating this emotional territory are rusty. I am still not 100% percent convinced, but as this article by Carl Richards suggests, I am making friends with the fact that I have achieved something AND I don't yet fully believe I deserve it AND it's actually happening. As they say, the only way is through it.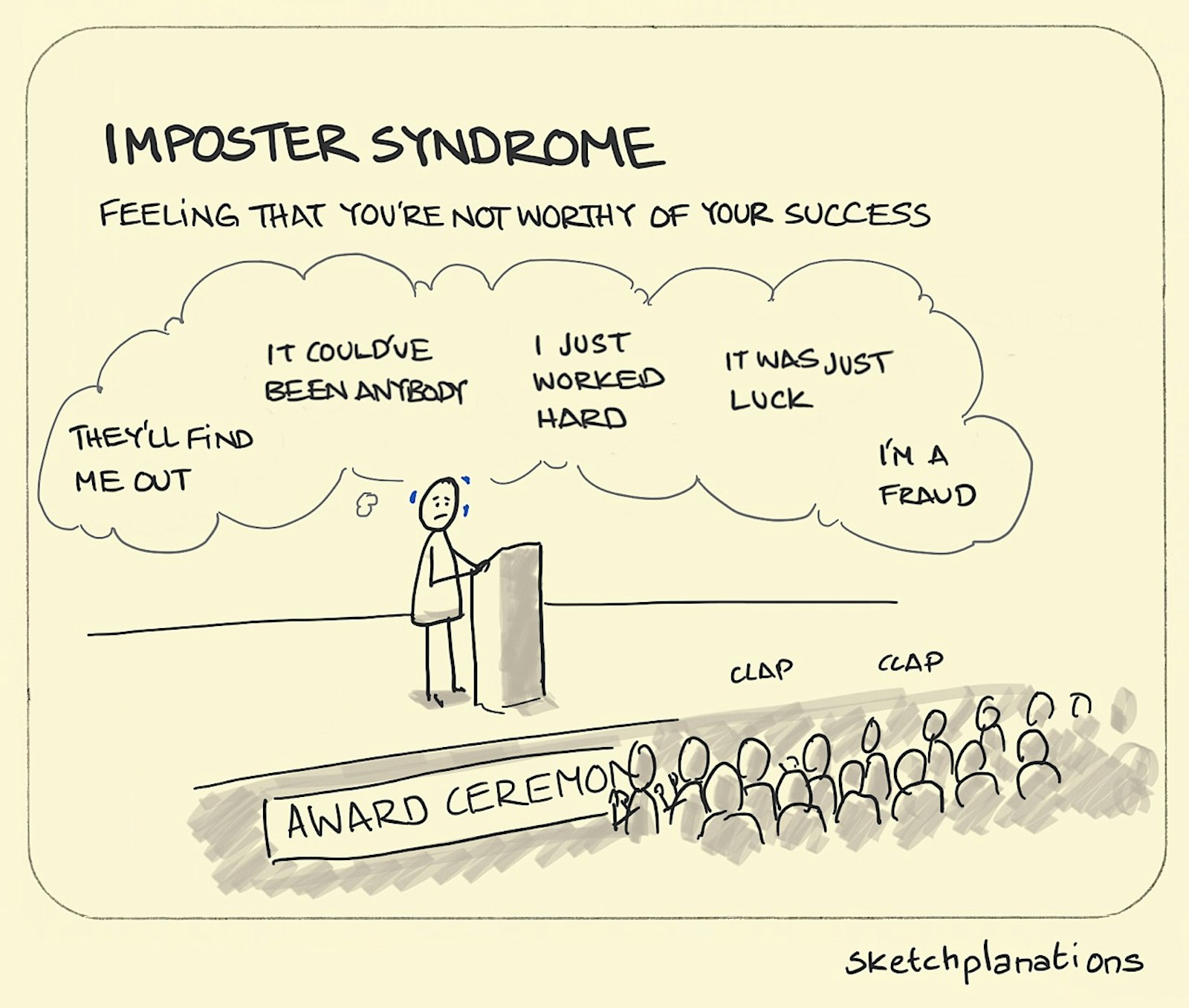 Taking a risk and putting my work out into the world in new ways has been so good for my teaching practice. I have felt insecure, nervous, frustrated, frightened, overwhelmed, determined, and triumphant at different moments in this process. My students also have this range of feelings every single time I ask them to step out of their comfort zone and try something for the first time. They too are afraid of rejection. They too worry their skills are not up to par. They too want validation.
The learning space is a highly vulnerable place, full of risk and the potential for failure. I have been powerfully reminded of my responsibility to make it as safe as possible to take those risks, to support their goals, and to believe those goals can be achieved. What has gotten me through the toughest moments is remembering the numerous people who believe in me, even when I don't. I want to be that person for my students. I know now it is the most important offering I have.
I want to thank everyone who ever read this blog for giving me the confidence to dream bigger and go get all that my ancestors planned for me. This is a team win, ya'll.